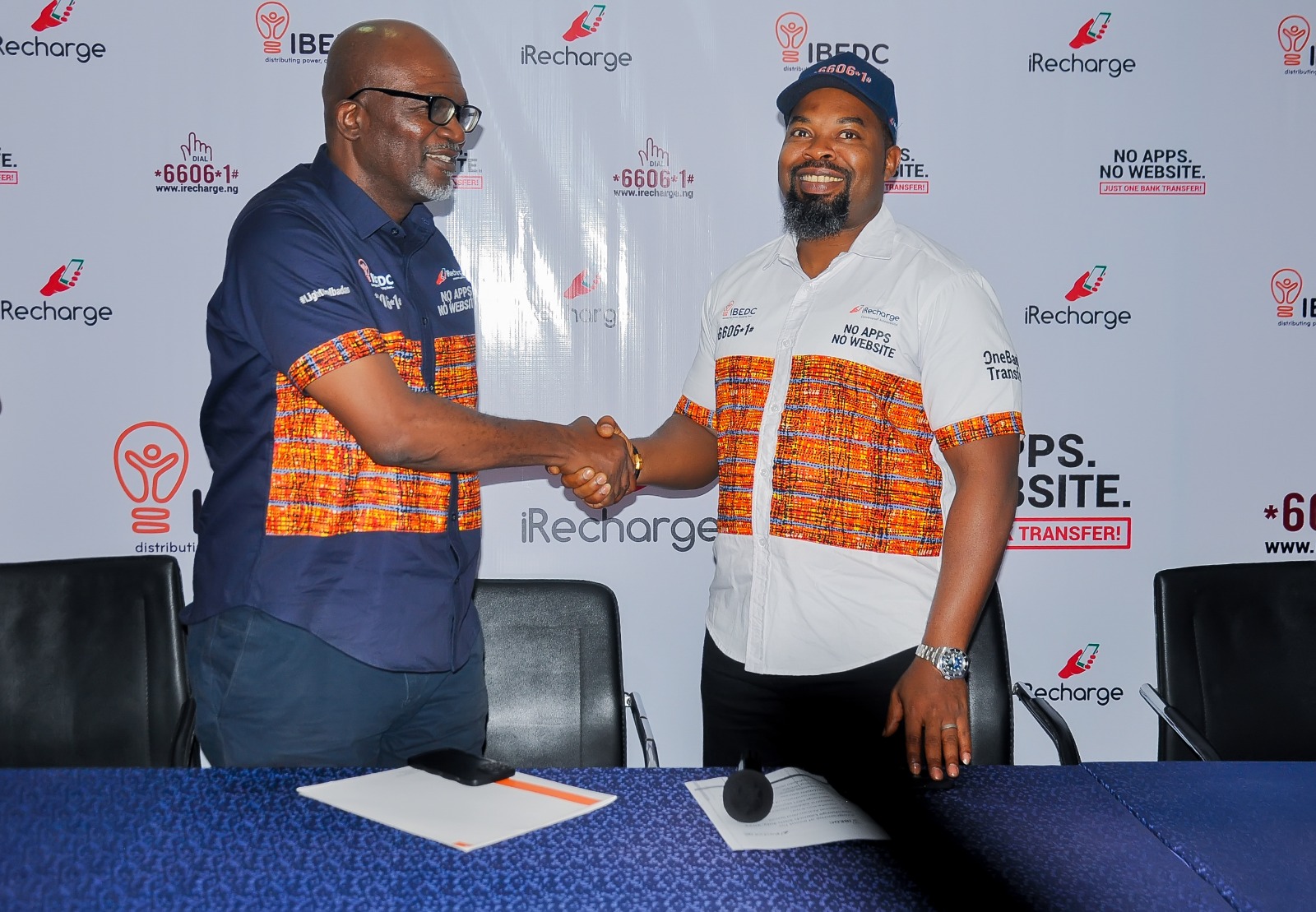 IBEDC Launches i-Recharge Payment Aggregator Platform
The Ibadan Electricity Distribution Company (IBEDC) has announced the launch of a game-changing payment aggregator platform, i-Recharge. This innovative platform simplifies electricity bill payments, making them safe, convenient, and accessible for all customers.
At the launch of the platform, the Managing Director of IBEDC, Engr. Kingsley Achife said Customer service is the foundation of IBEDC's operations. "As we strive to build trust, reliability, and satisfaction among our customers. Since assuming leadership, we have worked tirelessly to enhance our services, and the introduction of i-Recharge marks another substantial leap forward in our dedication to delivering excellence".
"i-Recharge is much more than a payment aggregator platform; it is a testament to our unwavering dedication to providing convenient, efficient, and hassle-free payment solutions for our customers. This groundbreaking platform aims to revolutionize the way our customers interact with us, making their lives easier and more convenient.
With i-Recharge, customers can now pay their electricity bills with a simple bank transfer, as each meter has been assigned a permanent bank account number. This platform offers a seamless and user-friendly experience, enabling customers to recharge their accounts, pay bills, and manage their electricity consumption with just a few taps on their mobile devices. It brings the power of technology to their fingertips, empowering them to take control of their energy usage and expenditures.
At IBEDC, we understand the significance of safeguarding our customers' information and transactions. As such, the IBEDC and i-Recharge teams have worked diligently to ensure that i-Recharge is not only user-friendly but also secure and reliable. Robust security measures have been implemented to protect customer data and privacy, providing peace of mind as they engage with the platform".
The Managing Director of i-Recharge, Mr. Tomi Araromi said the platform ensures that every customer has access to convenient payment options. "Customers with internet access can make transfers through their bank's online channels, such as internet banking and mobile apps. For those without internet access, options like bank USSD, ATMs, POS machines, or mobile money agents can be used. This inclusive approach addresses issues of accessibility, internet access constraints, financial exclusion, and card security concerns"
Our Mission
Distributing power, changing lives
Our Vision
To be the best power distribution company in Nigeria